Harvard Business Review published a series of articles under the topic 'The New Rules of Talent Management'.
The articles emphasize the importance of having a sound Talent Management Strategy! It is critical to develop and implement a comprehensive Talent Strategy that will provide your organisation a competitive advantage.
Agility is the name of the game today in Human Resource Management!
Organisations around the world are changing in the way they Hire, Develop and Manage their People!
It is critical for organisations today to change or left behind by the competition!
Click on the image below to read the article.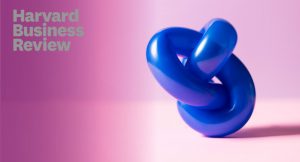 TTM Associates have developed over the years an innovative approach in Talent Management, implemented in a number of organisations.
Our ULTIMATE TALENT SOLUTION offers a fully integrated approach across the entire Talent Journey!
From Hire to Retire! It encompass Validity, Simplicity, Consistency, Integration & Scalability!
Click here to find out more about our Talent Management Approach
This is the only Talent Management approach that provides four profiles with a single methodology!
TTM ARTICLES:
Please find below TTM Articles & Case Studies on Talent Management.
Case Study: Total Talent Development & Management in Banking Industry
Case Study: Competencies Assessment for Directors and Executives in the Government Sector